Lindsay from Happy Housewife Designs, was running a special for blogs that she has already designed a redo with the same kit you picked out for $20. So I sent her some photos for my new header and she redesigned it for me. I really love how it came out and its a fresh look for the new year.
If you already have a design done by Happy Housewife Designs, email her at

lindsayintx@aol.com if you would like a redo with the same kit for $20.
Or you can have her redesign your whole blog for $40 with her New Years Special. She is so easy to work with and she has the best designs. Plus, if you have any questions for her she is always willing to answer them.
Grab my button or my new button --> is located on the top right of my side bar.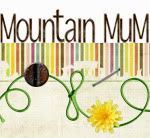 This is my old design...